This Year Halloween Falls On A Weekend.
Pumpkins are carved, pumpkin spiced latte's have been brewed, and pumpkin pie is in the oven. All that's left is to try your costume on one last time and say goodbye to your sugar-free diet.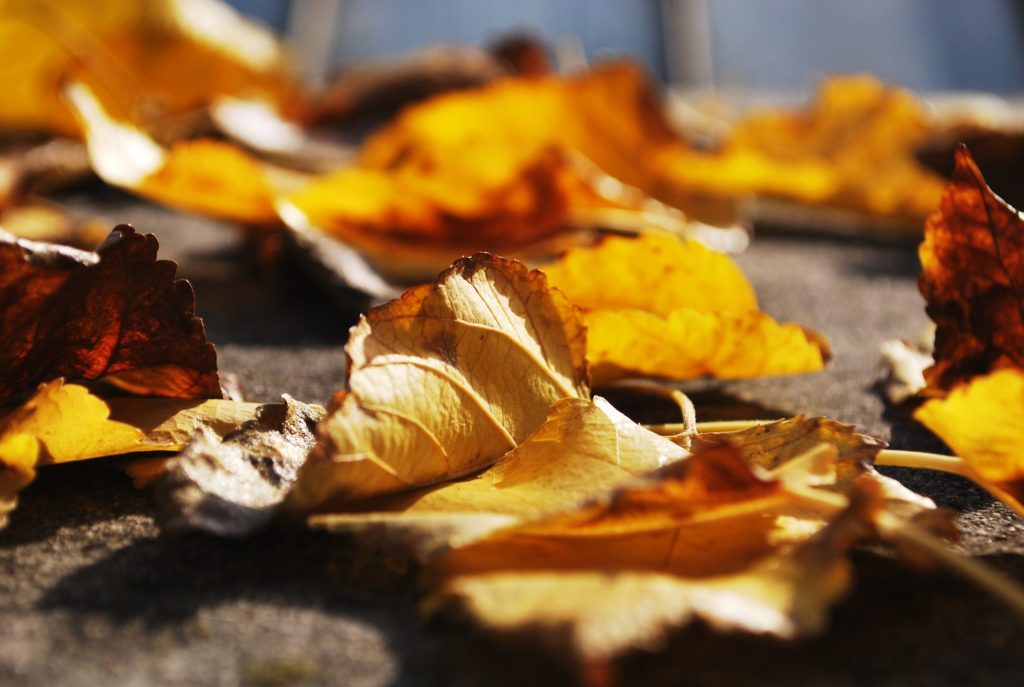 Not everyone celebrates Halloween by trekking through their neighborhood asking strangers for candy. So we put together a list of alternative ideas for your weekend. Throw on your weirdest wig and read up on four ways to have fun with your friends and family this weekend.
---
1. Community Events
Cities and counties will be organizing many different events for this weekend as an alternative to the traditional trick-or-treating. In New Orleans the Park-A-Boo hosts a variety of events for children 13 and under, including a costume contest, face-painting, and plenty of sweets.
Inflatables are a popular attraction at these events. Our large obstacle courses, such as the Vertical Rush or Adrenaline Rush, provide competetive and thrilling races for glory.
2. Corn Maze & Hay Rides
Corn mazes and hay-rides can be a less frightening way to celebrate the Fall. Kids of all ages can enjoy an afternoon getting lost in flattened corn fields and riding in the back of trucks stacked with hay bundles.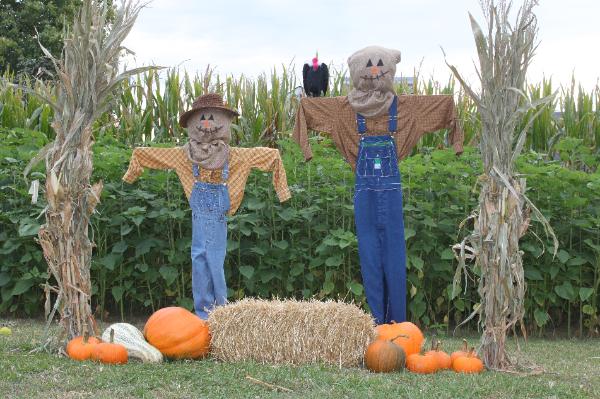 Photo: Walden Farm Photo Album
In Nashville for example there are over a half-dozen options to choose from. Find a farm in your area with a quick Google search!
3. Haunted House
For a frighteningly good time, trick-or-treat through a haunted house in your area. Surprises lurk around every corner in the form of undead monsters, axe-wielding psychopaths, and spooky decorations.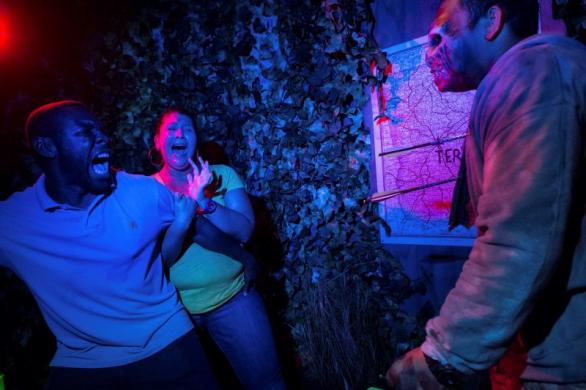 Photo: REUTERS/UNIVERSAL ORLANDO/HANDOUT VIA REUTERS
The ultimate haunted house adventure is found at Orlando's Halloween Horror Nights in Central Florida. With over a dozen different haunted house experiences and scare zones you may want to wear a diaper underneath your costume.
4. Fall Festival
If you're in search of an alternative to this spooky and haunted holiday look up your local church. Many faith-based organizations throw family-friendly fall festivals. These events are full of fun and will often offer free or donation-based admission.
Don't worry, your kids won't miss out on the candy as these events feature many giveaways, carnival games, and other ways to win sweet treats. You and your kids may spot their favorite bounce house while at your local fall festival. Space Walk will be delivering inflatables to dozens of different festivals this weekend across the country.
---
A Few Trick-or-Treat Tips: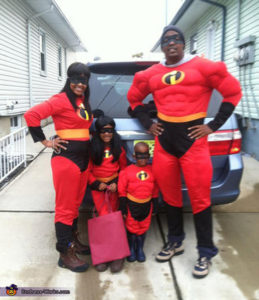 A tried and true classic: the neighborhood trick-or-treat. Gather a gang of friends & family together, then hit the streets. Make sure you leave early so you can hit up the good houses twice. But don't forget your roll of toilet paper and box of forks, you never know when it will be time for a trick.
Sign up for our email list so you can be subscribed to our latest holiday specials, giveaways, and party tips!