Let's be honest, party hosting can be a challenge. Whether you have five guests coming over for an intimate gathering or 50 guests attending a big event, you'll want to make the right impression by serving up some delicious food. But with an already busy schedule, most of us just don't have time for any major event planning!
Fortunately, there's one trick you can take advantage of to ease the entire process, at least when it comes to the food preparation.
Simply pull out your Crock Pot, and after a mere 15 minutes of preparation you can have a healthy, homemade meal started. These Crock Pot meals do the rest of the work themselves, so you won't have to spend hours in the kitchen on the day of your get together.Party hosting has never been easier!
---
White Chicken Chili
Soak four cups of navy beans in the Crock Pot all night. The next morning, turn it on high and cook the beans. Meanwhile, sauté chopped onion and garlic, plus a can of green chilies until soft. Add four cups of chicken broth, four cups of shredded chicken, two cups of frozen corn, and the sautéed mixture to the Crock Pot. Add cumin and chili as desired for a little extra heat.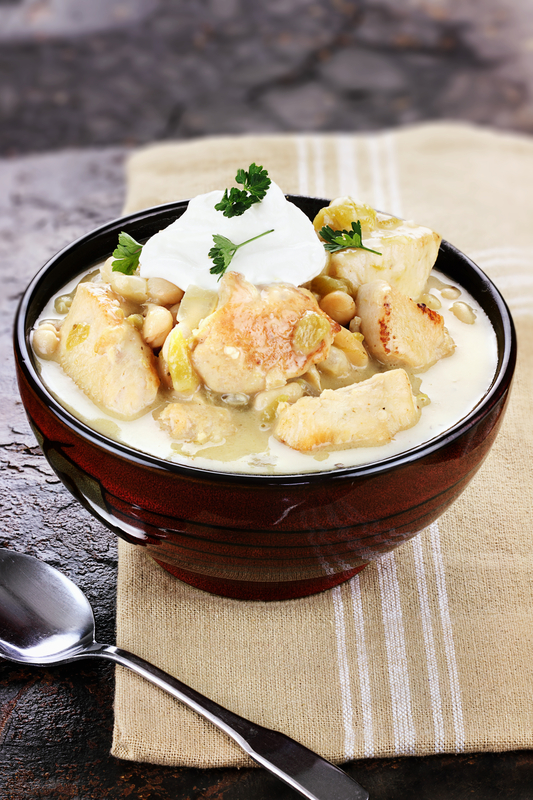 Bonus tip: Warm corn tortillas, rice, sour cream, shredded cheese, and avocado slices transform this into a complete meal that your guests will have fun customizing for themselves.
Barbecue Ribs
Place three pounds of either pork or beef ribs vertically in the Crock Pot. Pour in one cup of water and 1/4 cup of cooking sherry. Splash one tablespoon of Worcestershire sauce and sprinkle salt and pepper over the ribs, then top with one cup of barbecue sauce. Cook the ribs on the low setting for about eight hours.
Bonus tip: Serve these with a heaping bowl of mashed sweet potatoes, made with brown sugar and butter, which is another super easy-to-make party hosting recipe!
---
These are just a couple of many party hosting recipes your guests can enjoy at your next get together. Search online for quick and easy Crock Pot recipes and you will no doubt be surprised at just how many options there are for feeding a crowd!
Subscribe below to have recipes and other party planning tips delivered directly to your inbox.