Summer is the season to get out of the house. But not everyone has a water park or swimming hole within a reasonable distance. With inflatable water slides though you can create a wild and fun water park in your backyard. Here are five ways you can splash into summer water fun!
1. Big Kahuna
The 18 foot Big Kahuna inflatable slide is the best way to slip and slide down cascading water hills. It's sure to send your kids running back for hours.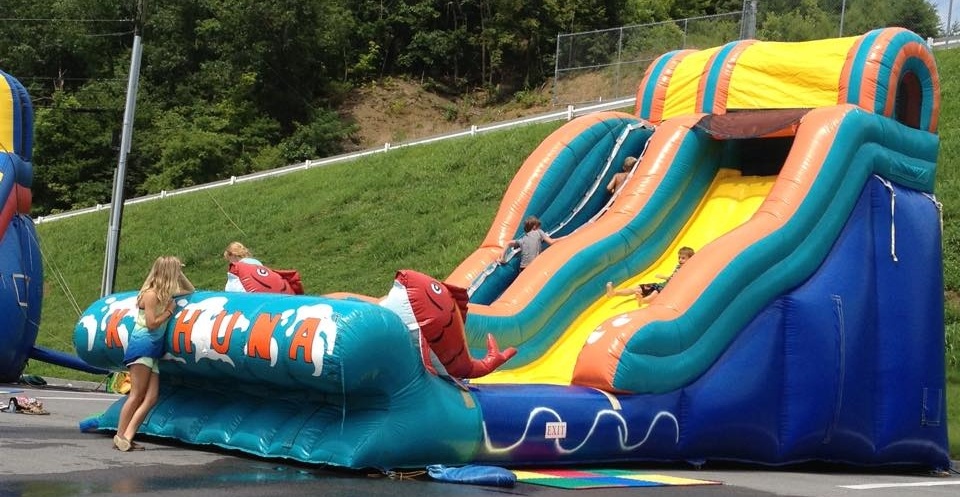 2. Tiki Combo
The 4-in-1 wet-dry combo Tiki inflatable provides the perfect "staycation" Luau party in your backyard. The Tiki inflatable allows you to entertain two groups of kids simultaneously in the dry bounce house and the adjoining waterslide.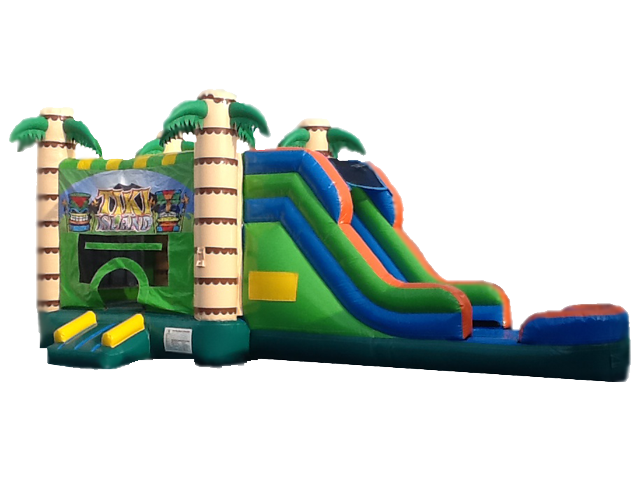 3. Water Balloon Battle
Every kid in the neighborhood is going to want to play at your house in the inflatable water balloon battle course. Kids can team up two-on-two or battle one-on-one to slingshot water balloons across the course to hit their opponents.
4. Dunk Tank
When the summer baseball season is finished, invite the team over for a party with the water dunk tank so they can perfect their pitching. A plunge in the dunk tank is the best way to keep your friends cool while engaging in some friendly competition.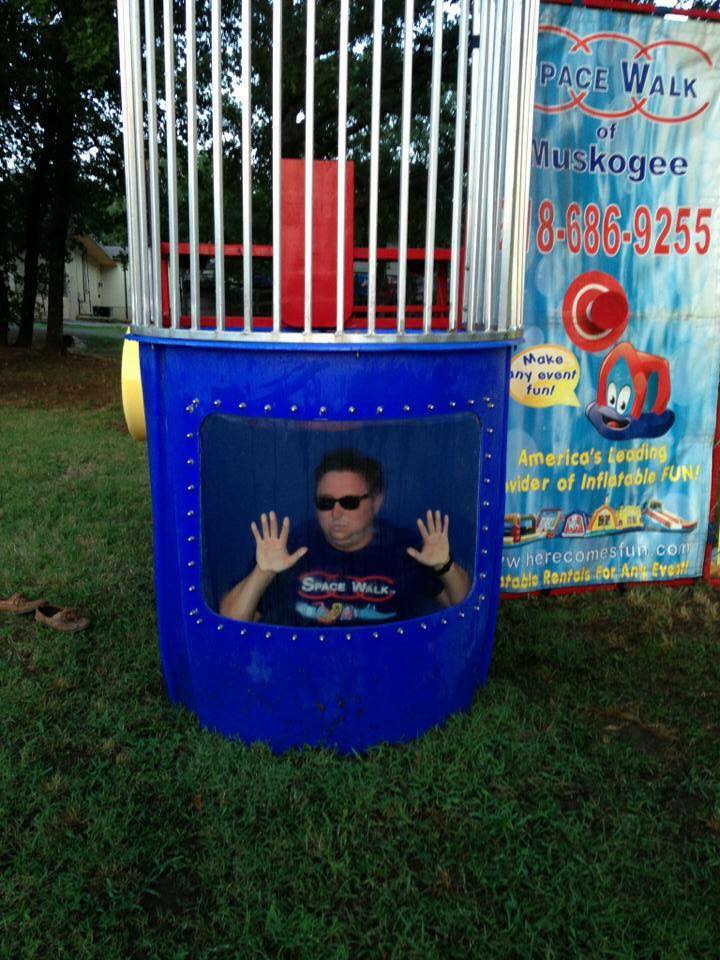 5. Gator Slide
Since life transitions happen during the summertime after graduations and between school years, tell your kid's friends you will miss them with a 'See you later, alligator party' on the inflatable alligator slide. Stay in theme while having a blast sending your friends splashing into a new adventure!

Remember this tip to get the most out of your experience: If only older children will be present, the 18 foot Big Kahuna is perfect for you. If you are having a party for younger children, the Alligator slide might be the most enjoyable option! The Tiki wet-dry combo would be the perfect unit for your event with a mix of older and younger party-goers.