In an age of video games and online homework, parents have a tough job when it comes to planning outdoor activities for kids. Even though your family's routine can be crazy, try to set aside some time each week or month for outdoor excursions.
Hikes, beach visits, nature walks, and bike rides are all great ways to relax, commune with nature, and bond as a family. Of course, none of these excursions is complete without a well-stocked picnic basket.
Let's take a look at a few tasty, out-of-the-box dishes that can travel with you to the great outdoors.
Finger Sandwiches with a Twist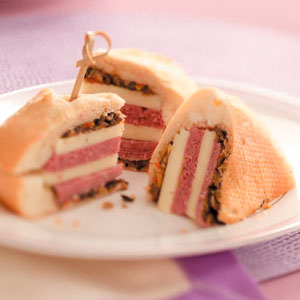 Sandwiches are the go-to option for picnickers. Substitute the ham-and-cheese and other standbys with miniature Italian muffalettas (Taste of Home) with olives and sundried tomatoes. Pile sliced turkey and mozzarella atop finger-sized ciabatta rolls.
Prepare a few different creations that everyone can sample. These munchies offer the protein boost your family needs to fill up the day with great outdoor activities for kids.
Salads of All Stripes
With a little creativity, you can move past the salad basics of lettuce, tomato, and onion. Picnics give you great opportunities to experiment with salad recipes. Try out a watermelon and cucumber salad garnished with Gorgonzola cheese.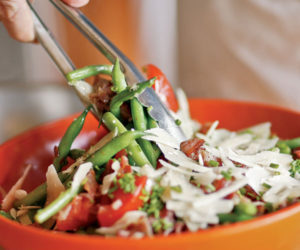 Toss green beans, cherry tomatoes, Parmesan, and olive oil for a fresh vegetarian treat (Fine Cooking). The possibilities are endless! Consult with your kids to whip up new creations from their favorite healthy ingredients.
Hydrating in Style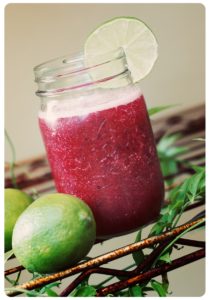 Be sure to bring a few large bottles of water when you set out on outdoor adventures and activities for kids. Flavor your day's water supply with lemon, lime, and other fruits for a tasty, healthy form of hydration. Stock your picnic basket with pitchers of iced tea or lemonade to complement your meal.
You can also make frozen slushies (Egg Yolk Days) by blending ice and fruit, giving kids a sweet treat to enjoy on the picnic blanket.
---
Planning outdoor excursions and activities for kids is a great way to teach them to explore the world and enjoy nature.
A well-stocked picnic basket makes these days especially fun and relaxing, and a picnic can be a great way to stay fueled as you create special family memories.
Sign up for our emails to receive more party tips and recipes!